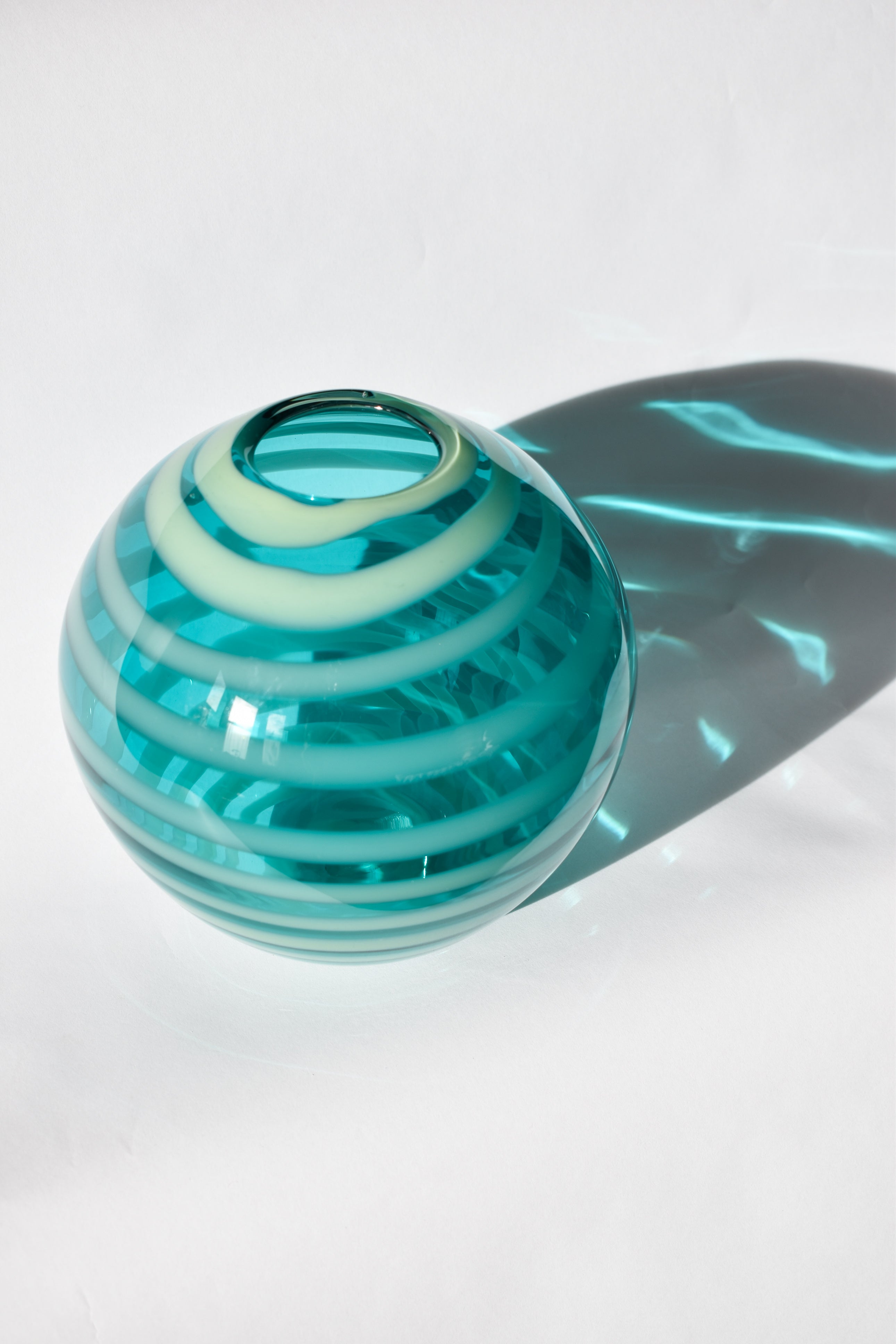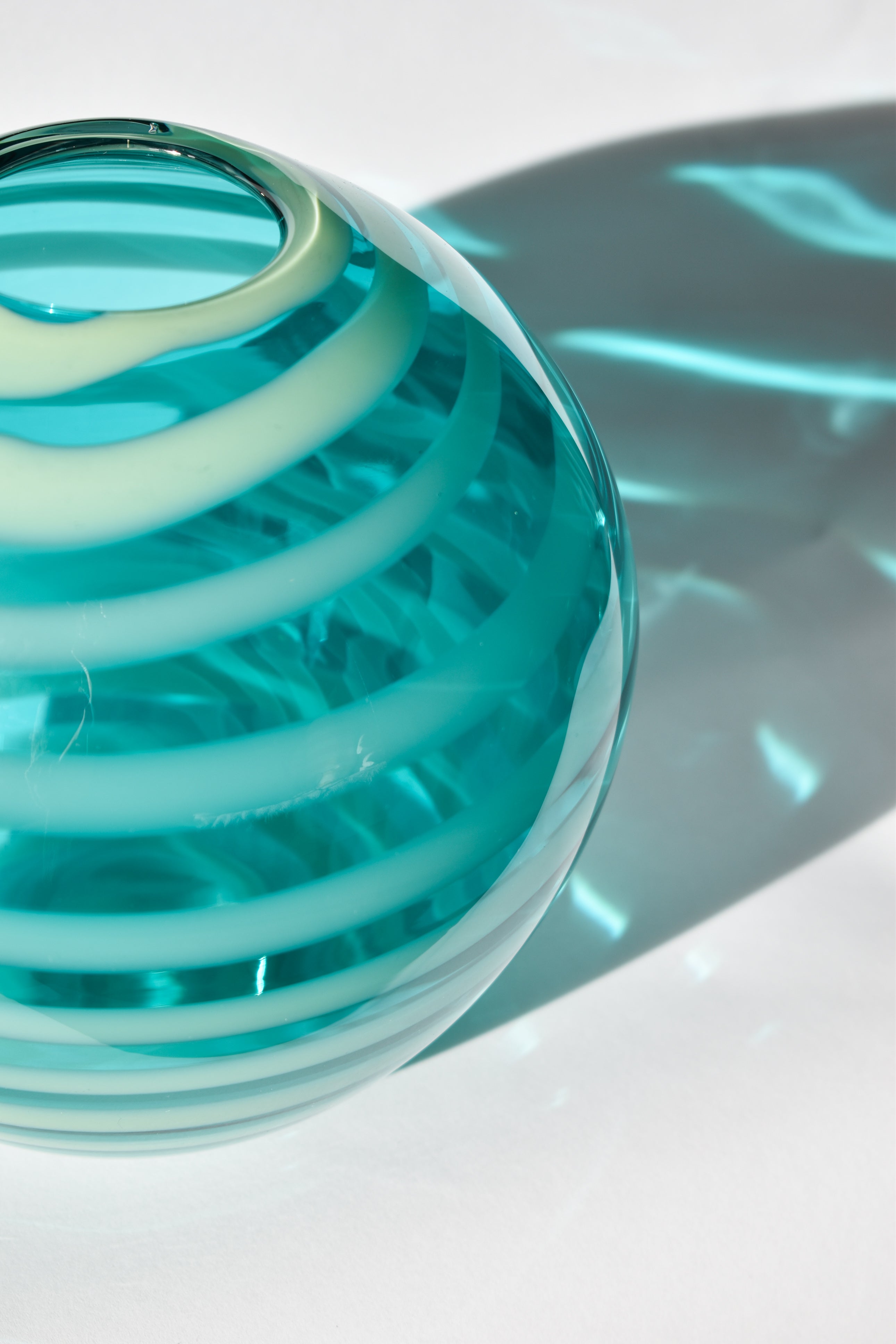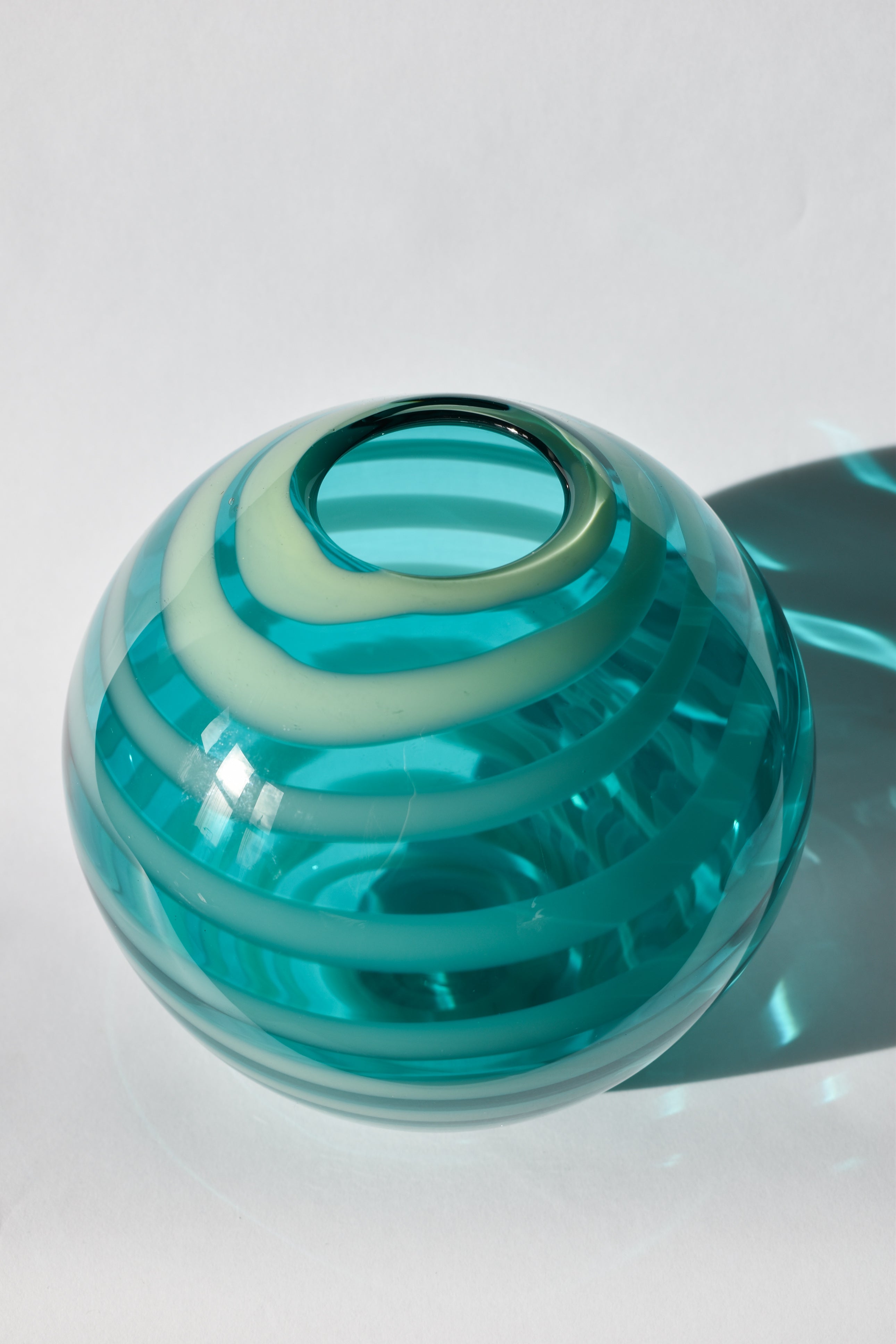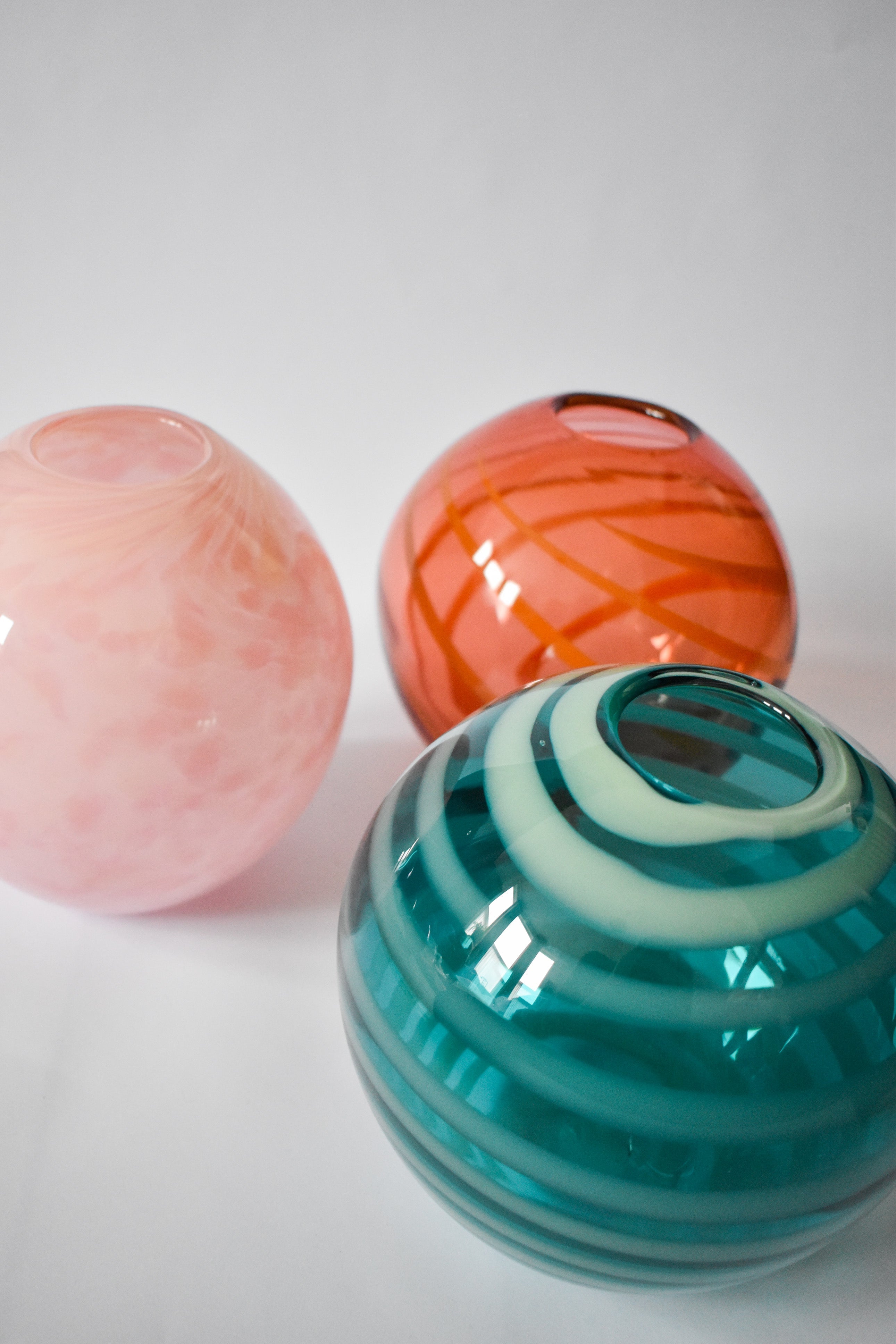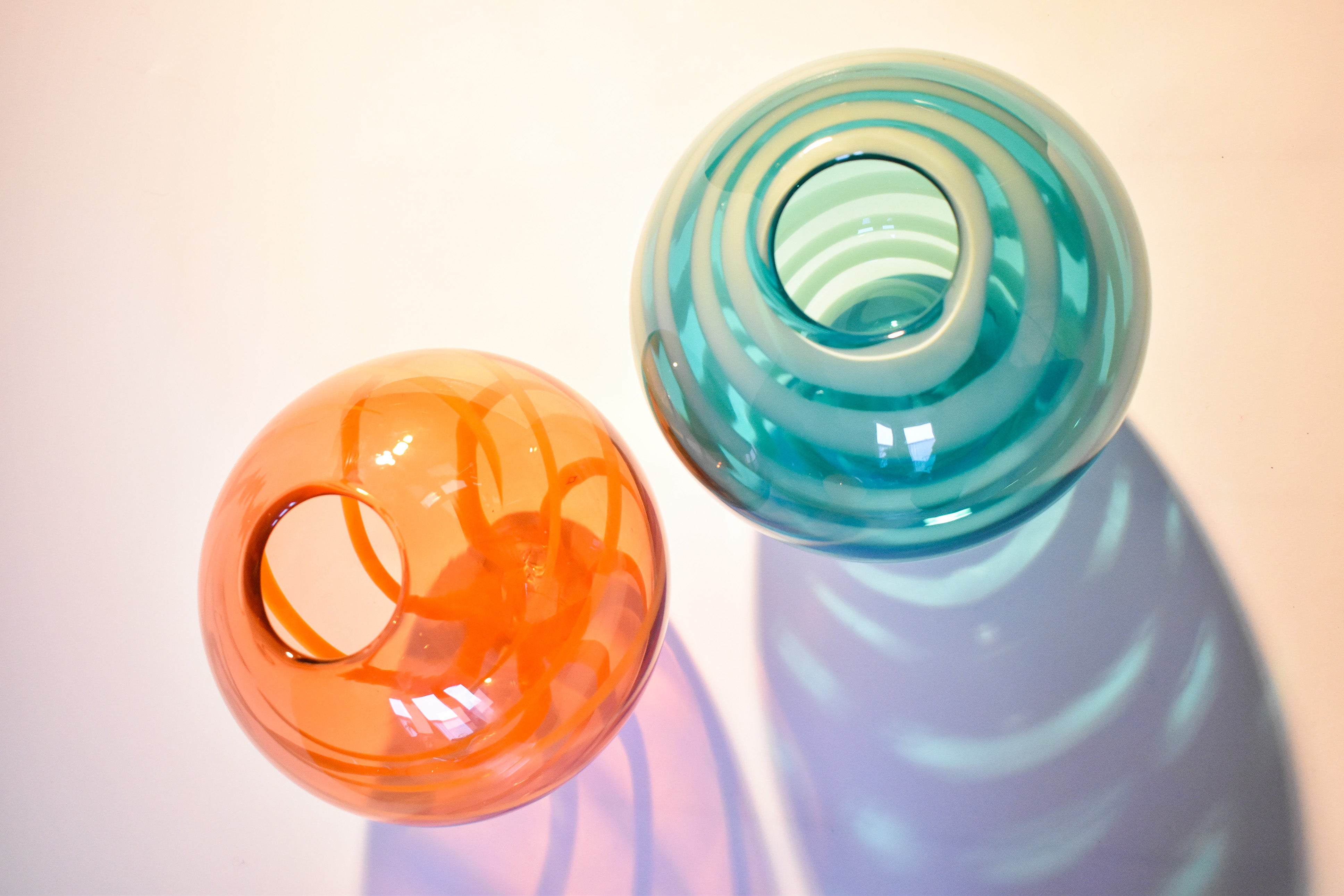 A swirl of semi-transparent aquamarine and opaque soft cream horizontal stripes. Watch it as the sunlight sweeps through, pure beauty.


Measurements - approx 18 cm in height by 16 cm wide
Up your interior design game:
Designed by Natasha, Inspired by the nostalgic past times of marbles, with their wonderfully brilliant mix of colours and swirling patterns. These whimsical mini objects made me want to characterfully super-size them into mouth blown glass vases. And most importantly have them made right here in Britain.
This whole process is carefully carried out by two craftsmen to create each individual vase. With every single piece individually and artistically made, no two exactly the same. A true work of art. A colourful collectors item to treasure.
Note every marble is handmade and slightly different. Any small blemishes are not faults, they are all part of the individual beauty and craftsmanship of each piece.